Lýsing námskeiðs & skráning
Vinnustofa: Stafræn tækni í heilbrigðisgeiranum
Global Blockchain Creative og Akademias standa fyrir röð vinnustofa um hagnýtingu stafrænnar tækni bálkakeðja (e.blockchain) sem þjónar fyrirtækjum og stofnunum á að byggja upp traust, öflugt og gegnsætt skráningar- og eftirlitskerfi. Vinnustofurnar byggja á hönnunarhugsun (e.Design thinking)  og verður kastljósinu að þessu sinni beint að heilbrigðisgeiranum og lyfjaiðnaði.

Þessi vinnustofa er sérstaklega ætluð þeim sem starfa með beinum eða óbeinum hætti í heilbrigðisgeiranum, þ.m.t. í lyfjaframleiðslu
Lýsing á vinnustofunum 
Á vinnustofunni er lögð áhersla á að kynna tækifæri sem felast í nýtingu nýrri stafrænni tækni, þ.e. bálkakeðja (e. blockchain) innan lyfja- og heilbrigðisgeirans.
Í fyrri hluta vinnustofunnar er fjallað um bálkakeðjutæknina og kynntar lausnir sem er nú þegar eru í notkun innan lyfja- og heilbrigðisgeirans. Ætlunin er að opna augu þátttakenda fyrir öllum þeim tækifærum sem þessi tækni opnar fyrir fyrirtæki og stofnanir í heilbrigðis- og lyfjageiranum. 
Í seinni hlutanum eru unnin verkefni og æfingar til að hjálpa þátttakendum að skilja enn frekar þær lausnir og tækifæri sem tæknin býður uppá og um leið að varða veginn hvað varðar fyrstu skref í hagnýtingu bálkakeðjutækninnar hjá þeim fyrirtækjum og stofnunum sem þeir starfa. 
Markmið vinnustofunnar 
Læra að hagnýta stafræna tækni bálkakeðja með raunverulegum dæmum. 
Greina tækifæri til að nýta þessa nýju tækni hjá þeim fyrirtækjum og stofnunum sem þátttakendur vinna hjá.
Setja fram aðgerðaráætlun fyrir umbótaverkefni sem byggir á stafrænum lausnum bálkakeðjutækninnar. 
Öðlast tengslanet við aðra innan sama geira sem eru að takast á við sams konar áskoranir og vandamál.
Byggja upp traust, trúnað og gegnsæi í sinni atvinnugrein. 
Vinnustofan fer fram á ensku. 
Leiðbeinendur
Mark Schumacher, Financial Coordinator for the Segal Design Institute at Northwestern University
Mark served as a finance executive and operations strategist with Accenture for 16 years and with EY for five years. He now applies that expertise as a partner in the advisory firm BusinessBlock to help companies and organizations build efficient, resilient and responsible operations. He views blockchain innovation as fundamental to addressing operational risks and inefficiencies. Mark is also the Financial Coordinator for the Segal Design Institute at Northwestern University.
Stacy Benjamin, Clinical Professor Northwest University
Stacy has over 20 years of experience combining design thinking with business strategy to drive innovation. She works across a wide range of industries including healthcare, energy, resources, industrial equipment, and consumer products. Stacy designs and facilitates workshops and executive education programs to deliver step change to meet evolving trends and forces. Stacy also holds a Clinical Professor position at Northwestern University, where she is the Director of the Segal Design Certificate program.
Susanne Somerville, CEO Chronicled
Susanne is CEO Chronicled, focusing on establishing networks powered by blockchain to automate the way companies do business together.  She is one of the founders of the MediLedger Network, established for the Pharmaceutical and Life Sciences industry, with solutions already available to enable prescription medicine verification, and automation of revenue management processes.  She brings over 25 years of pharmaceutical, biotech, and supply chain experience. Susanne was most recently the Vice President of Supply Chain, North America, for Genentech.

Timothy Mackey, Associate Professor University of California San Diego
Tim Ken Mackey is an Associate Professor at the UC San Diego School of Medicine, the Director of Healthcare Research and Policy at UC San Diego - Extension, and the Director of the Global Health Policy Institute. In addition to his academic appointments, he is also the CEO and Co-Founder of S-3 Research, a healthcare big data, machine learning, and blockchain startup funded by the National Institutes of Health.  
Daniel Fritz, Novartis and PharmaLedger
Dan is the Industry Project Lead of PharmaLedger, a 3-year, 29-member, public-private project aimed at bringing the benefits of blockchain to patients. He is also the Supply Chain Architect at Novartis, responsible for IT standards and architecture direction as well as evaluation of emerging technologies. He. He has been at Novartis since 2002. He has 25 years of leadership and supply chain IT experience including the US Military, IT consulting, pharmaceutical manufacturing and global supply systems. He holds a B.S. from USMA and an eMBA from Duke Fuqua / Goethe University.
dr. Eyþór Ívar Jónsson, President Akademias
Eyþór is an assistant professor at the Copenhagen Business School (CBS). Eyþór has taught at RU, UI and Bifröst and run the Research Center for Governance in recent years. He is the founder and director of the A-Board project in collaboration with CBS, which is an advisory board program where MBA students are given the opportunity to sit on company boards. About 200 companies have gone through this program. He has established, organized or managed a number of business accelerators for start-ups and growth companies.
Hagnýt atriði
Námið er 16. nóvember kl 14:00 til 17:00 og 23. nóvember kl 14:00 til 17:00. Kennsla fer fram hjá Akademias í Borgartúni 23, 3 hæð. 
Námið er í boði sem staðnám, fjarnám (í beinni á netinu eða með upptökum þegar hentar) eða sem blönduð námsleið. 
Námsgjald: 95.000 kr. Snemmskráningartilboð í dag 65.000 kr.
Hægt er að greiða með kreditkorti og fá reikning í heimabanka en jafnframt dreifa greiðslum í allt að 6 mánuði. Hafið samband við bokhald@akademias.is til að dreifa greiðslum.
Mörg stéttarfélög veita styrk í gegnum Starfsmenntunarsjóð fyrir allt að 90% af náminu en jafnframt eru aðrar styrkjaleiðir færar fyrir fyrirtæki (sjá t.d. www.attin.is). Hafðu samband og við aðstoðum akademias@akademias.is.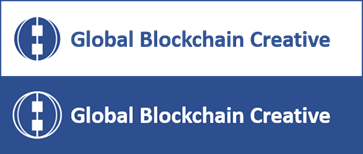 Viltu upplýsingar um hvernig þetta nám getur styrkt þig í starfi?
Leiðbeinendur
Mark Schumacher, Financial Coordinator for the Segal Design Institute at Northwestern University
Stacy Benjamin, Clinical Professor Northwest University
Daniel Fritz, Novartis and PharmaLedger
Susanne Somerville, CEO of Chronicled